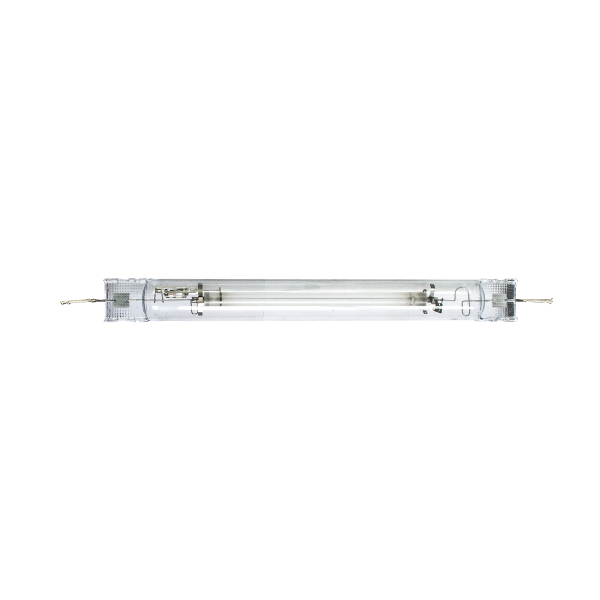 Best of Grow BL 1000
Original price
$79.00
-
Original price
$79.00
Description
With an optimal 2100 µmol output and deep red spectrum the Best of Grow DE lamp 1000W grow light will exceed all your expectations. Our double ended HPS bulb arc tube was designed specifically for hydroponic gardening. The refined output of our bulb balances the spectral output to help prevent internodal spacing, providing just the right bloom spectrum to maximize your flowering stage and produce in high efficiency.
The Best of Grow DE lamp 1000W features a double ended lamp base and is rated for open fixture use. Our bulb matches to any double ended fixture powered by a 1000W high pressure sodium compatible ballast, but of course, Best of Grow ballast will be the best fit!
For the vegetative phase, begin with our Best of Grow DE lamp 1000W lamp.
Specification
Base Designation

K12

×

30s

Bulb Designation
T10
Chromaticity (CIE-x/y)
0.522,0.415
Max Base Temperature(°C)
250
Max Bulb Temperature(°C)
700
Luminaire type
ENCLOSE/OPEN
Socket Pulse Rating(KV)
5
Voitage increase over life (V/1k hr)
4.9
Light Output (Lumens100Hrs)
148000
Mean Output(Lumens)
138000
Rated Life(Hrs. 10 Hr.1Strat)
20000
Color Temperature (K)
2000K
Color Rendering Index (CRI)
22
Burning Position
HORIZONTAL±15°
To 90% Warm UpTime(min)
4
Hot Restart Time(min)
3-5
Photo Flux PAR 400-700 (μmol/s)
2100
PAR reduction over life(%/1k hr)
0.5
Input Voltage
240V
Output Power
1000W

Dimensions

Diameter: 32 mm
Length: 394mm
Dimmable
Yes